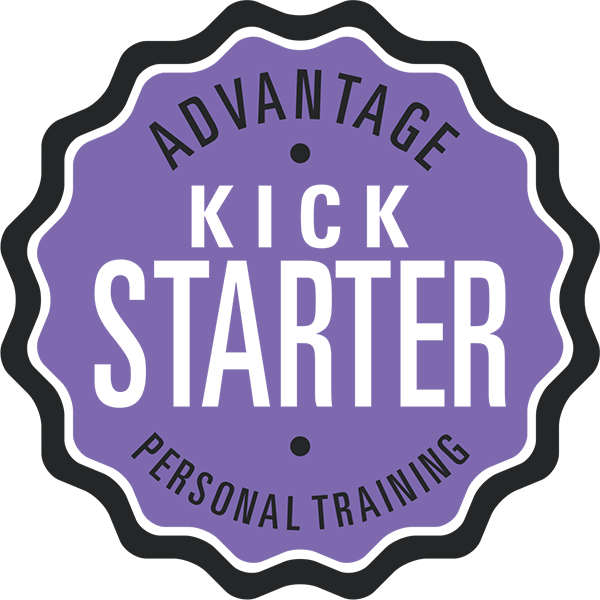 The Advantage Personal Training Kickstart Program has been designed to help a novice gym user start their fitness and health journey off right, ensuring they reach their goals safely and successfully. At Advantage Personal Training we know that the biggest challenge you will face is in creating new habits and often the hardest thing is to JUST START the journey. In this program our focus is to help you Kickstart your health and fitness journey with lots of support and points of contact with your coach and additional online community support.Once we start training, we will progress you slowly and at the right pace for you. Our coaches are EXPERTS at this.
Benefits Of Joining This Program!
Gain the confidence you will need to make the necessary changes in your life

A major decrease in stubborn body fat that will make you look and feel 10 years younger!

A significant increase in lean muscle mass that will tone up all those flabby bits that have plagued you for years!

A noticeable increase in energy levels that will have you bouncing around through your day!

A huge increase in general strength that will give you the confidence to take up that hobby that you have been avoiding now for years!
What Is Included
Thorough assessment process to figure out what you are currently capable of doing

A lifestyle overhaul started by our Goal Setting Session with your personal coach

A synergised nutrition plan with a dietician to complement your Advantage Personal Training training routine

3 different training program phases over the first 12 weeks of the Advantage Personal Training Kickstart Program specifically designed for you

2 – 3 private personal training sessions per week with your personal coach

Fortnightly body composition testing to assess your progress so that we know we are on the right track

Unlimited email and phone support with your personal coach