STAY FIT AND HEALTHY IN 2022
ADVANTAGE PERSONAL TRAINING
BEST REVIEWED PERSONAL TRAINING BUSINESS IN POTTS POINT & DARLINGHURST
At Advantage Personal Training, we're not here just to sell personal training sessions… we don't believe you'd be here if you didn't want to change your health and wellbeing. We're here to help you change your life and reach your fitness goals! We aren't your typical gym, we are a small community passionate about helping our clients; we specialise in creating long-term changes that ultimately builds a lifetime of good health, wellbeing and fitness.
At Advantage Personal Training, we create training and exercise programs covering all fitness levels to help you get the most out of the time and effort you put in your workouts. With a focus on your goals, we will design and help you execute a well-planned strategy to help you achieve more than you thought you could. With proven methods and an individualistic approach, we'll empower you to be the best version of yourself for life.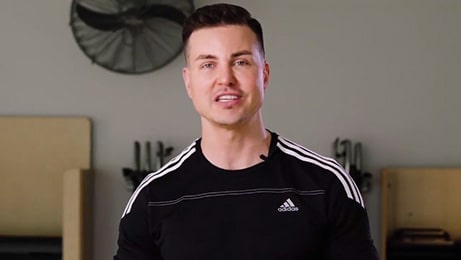 WHAT OUR CLIENTS SAY   
I've been training twice a week with Zhenya for a year and a half now and have made significant progress in this amount of time with regular meal plan and training plan changes. I noticed results within the first 3 months.
Kien Tran