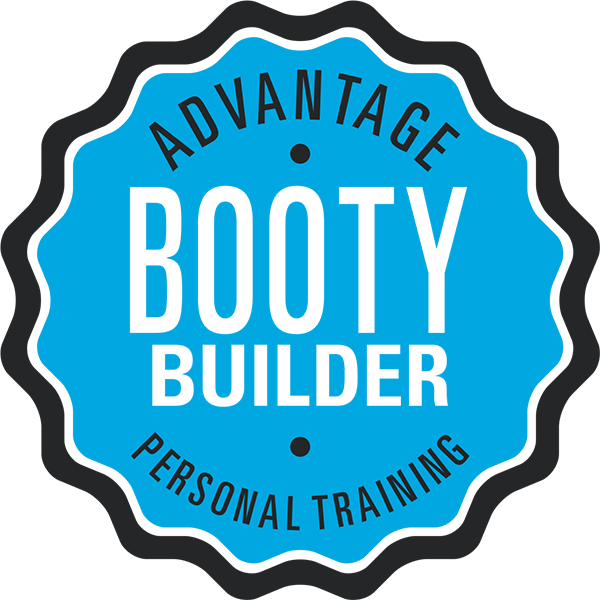 Bigger and more rounder butt is something that many of us desire. And If you're looking to build a strong and shapely backside, then you need to try our booty builder 12 week program.
While there are plenty of quick fixes and fad diets out there, achieving a sustainable booty transformation takes time, patience, and consistency.
But don't worry, Advantage Personal Training got you covered. Our program is based around specific exercises and training techniques to target all of the key muscles in your glutes and hamstrings, helping you to create a balanced and toned look. Ans it is becoming increasingly popular for both men and women looking to build the perfect booty.
What Is Included
Thorough assessment process to figure out what you are currently capable of doing

A lifestyle overhaul started by our Goal Setting Session with your personal coach

A synergised nutrition plan with a dietician to complement your Advantage Personal Training training routine

3 different training program phases over the first 12 weeks of the Advantage Personal Training Booty Builder Program specifically designed for you

2 – 3 private personal training sessions per week with your personal coach

Fortnightly body composition testing to assess your progress so that we know we are on the right track

Unlimited email and phone support with your personal coach
Benefits Of Joining This Program!
Gain the confidence you will need to make the necessary changes in your life

A major decrease in stubborn body fat that will make you look and feel 10 years younger!

A significant increase in lean muscle mass that will tone up all those flabby bits that have plagued you for years!

A noticeable increase in energy levels that will have you bouncing around through your day!

A huge increase in general strength that will give you the confidence to take up that hobby that you have been avoiding now for years!